A village in China by the name of "Huangluo Yao Village," is known as the "Land of Rapunzel's" because the women there are known for having gorgeous and long hair up to 6 feet. These women created the hair growth routine of washing their hair with rice water. Over the years, this hair secret traveled and now rice water is the new phenomenon in the beauty industry.
Rice water is created by boiling rice or letting the rice soak in water for 12-24 hours. The liquid created becomes hair milk that you can spray on your hair for amazing results! It contains "inositol," which strengthens and restores the hair. It also increases hair elasticity, which results in a defined curl pattern.
In addition to hair growth, rice water has been proven to detangle your hair and make your hair smoother, shinier, and stronger.
Recipe
To make rice water, cooking your rice in a pot of hot water according to the package measurements. Drain the water from the rice, let it cool, add 10-15 drops of peppermint oil and put it in a spray bottle. Store it in the fridge for up to 1 week and use according to the instructions below.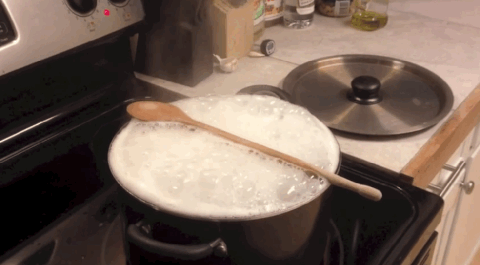 Instructions
For the first 5 days, spray it daily. After 7 days, spray it weekly to prevent protein overload. Make sure that you moisturize your hair daily to prevent dryness.