Many times in relationships, we will stay silent to keep the peace. But is it better to keep the peace in your relationship at the expense of the peace within yourself? No. That is one of the many reasons it is important to speak up in your relationship.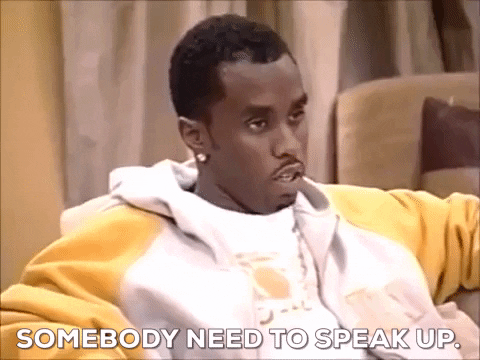 I ran across an article by Lisa Merlo-Booth that discussed the five reasons speaking up is so important. She discussed that the first reason is that silence often leads to resentment because the anger you feel inside will eventually be released in passive-aggressive comments or random outbursts of anger, which is very true. Her other reasons are:
Resentment rots out relationships
Solution is impossible without conversation
Speaking up tells the person what you will or will not accept
Speaking up for yourself is about self-care
She ends the article by challenging those in relationships to find the courage to speak up. "Be clear about what was upsetting and ask directly for what you need/want. Know that if you don't ask for the difference you want, you don't have the right to expect something different. Speak up with calm and strength and have your back," Lisa says.
Do you struggle with speaking up for yourself in relationships? If so, read the rest of Lisa's article by clicking here.